#stretchly added to FreeSMUG directory
News » #stretchly added to FreeSMUG directory
Posted on 13 May 2018 13:00
stretchly
break time reminder app added to
Dev/Util directory
.
stretchly is open source app that reminds you to take breaks when working with computer.
By default, it runs in your tray and shows reminder window every 10 minutes, that is open for 20 seconds, containing idea for microbreak.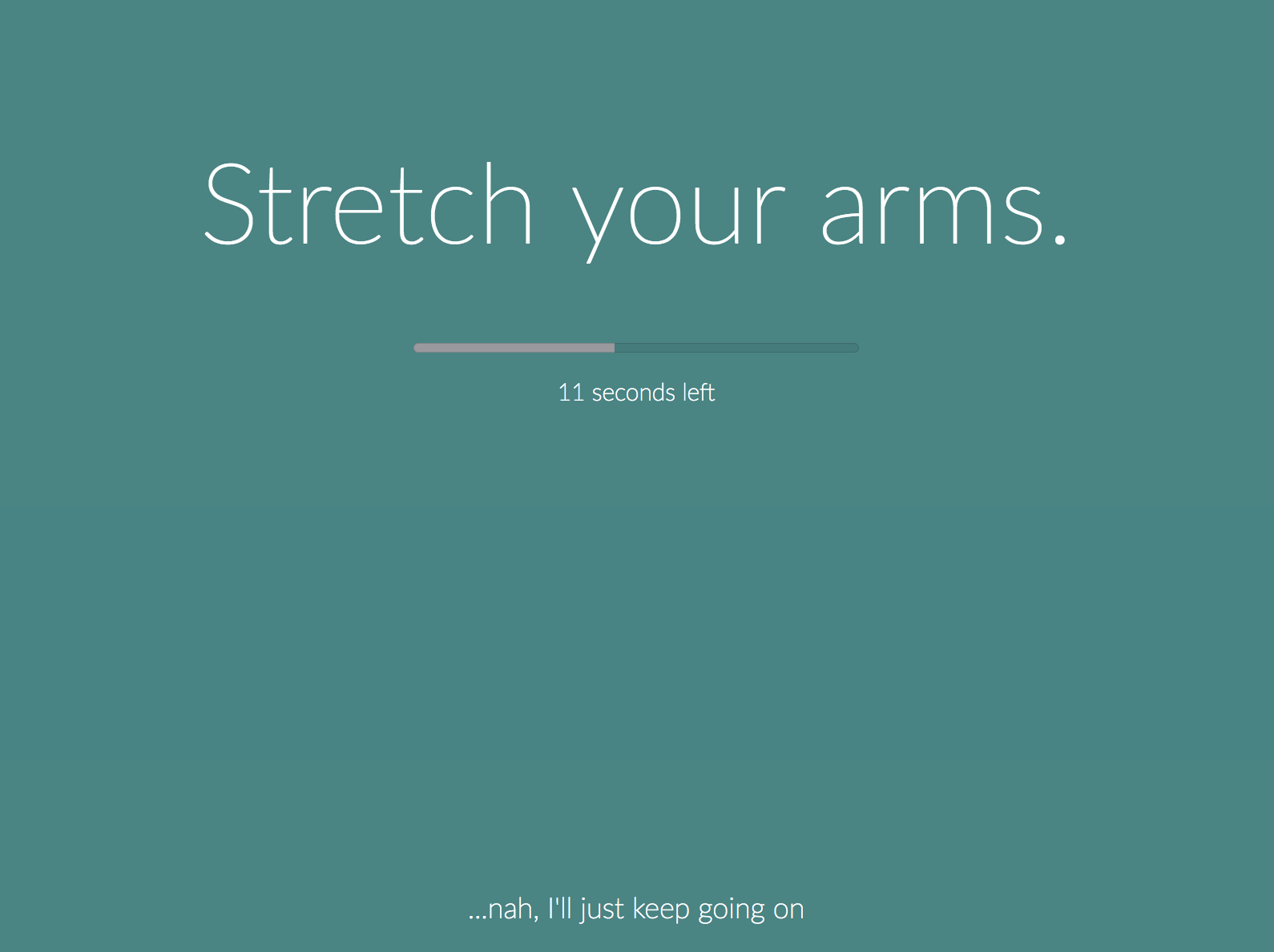 Every 30 minutes, it shows window containing idea for longer 5 minute break.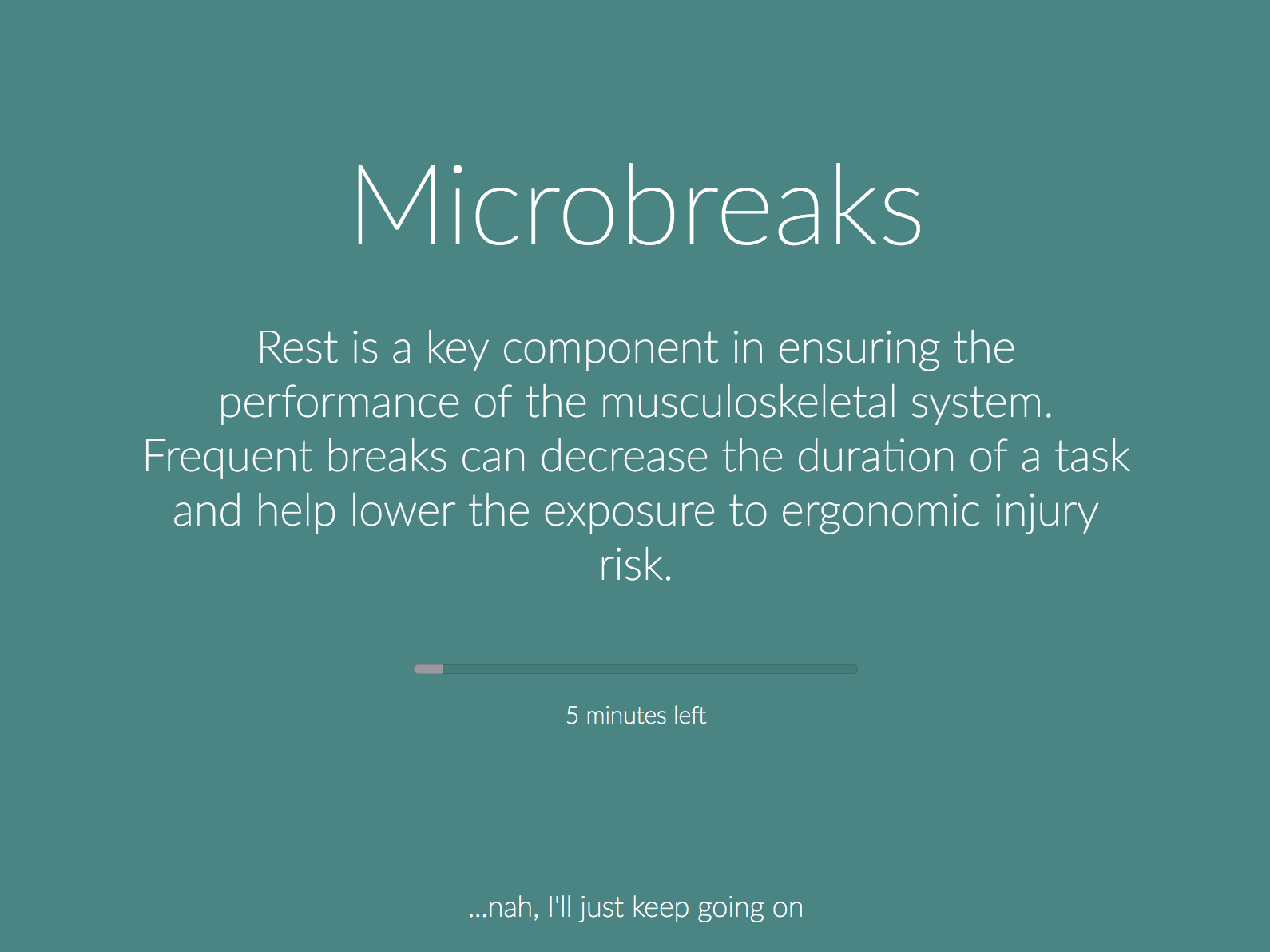 User gets notified 30 seconds before breaks (and 10 seconds before microbreak) to be able to prepare to pause the work.

Discuss